Sivananda Yoga Vedanta Ashrams & Centres, India
The Sivananda Yoga Vedanta Ashrams & Centres organisation with locations throughout India is dedicated to the teaching of classical yoga and vedanta to promote physical, mental and spiritual health. The Organisation is recognised internationally as one of the most important and authentic yoga institutions in the world. A network of Ashrams and City Centres offer teachings on all aspects of yoga and meditation- including our world-renowned teacher training courses-yogic studies including raja yoga and vedanta and sacred culture programmes.
The teaching lineage of the Sivananda Yoga Vedanta Ashrams & Centres, India can be traced back many hundreds of years to the great sage Adi Sankaracharya (788- 802 CE) who unified the diverse spiritual practices prevalent at the time into a cohesive system based on the Upanishads of the Four Vedas. The teachings have been passed from guru to disciple in an unbroken chain to the present day and are the mainstay of the teachings of our organisation.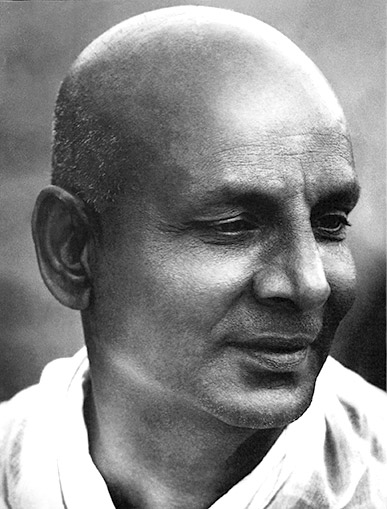 Swami Sivananda (1887 – 1963)
'Serve, love, give, purify, meditate, realise.'  A revered saint of modern times Swami Sivananda is the inspiration behind the International Sivananda Yoga Vedanta Centres. Born in south India he served for many years as a medical doctor before renouncing worldly life and establishing an ashram in Rishikesh, north India in 1932.
His mission was to serve humanity through yoga and in 1936 founded the Divine Life Society. He developed the Yoga of Synthesis, an amalgamation of the Four Paths of Yoga that he summarised as: 'Serve, love, give, purify, meditate, realise.' He is the author of more than 300 books on all aspects of yoga providing spiritual guidance to millions around the world. Though he never left his native India his teachings quickly spread internationally, leaving a legacy of love, peace and knowledge still unfolding today.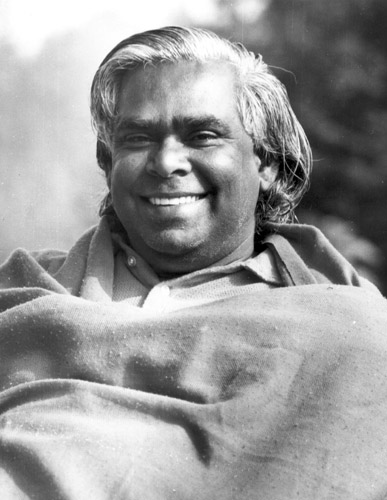 Swami Vishnudevananda (1927 – 1993)
'Health is Wealth. Peace of Mind is Happiness. Yoga Shows the Way.' Born in 1927 in south India Swami Vishnudevananda was sent as a young man to the West in 1957 by his guru Swami Sivananda to spread the teachings of yoga, with the words 'People are waiting…' He founded, in Swami Sivananda's name, the Sivananda Yoga Vedanta Centres in 1959 in Canada and from there worked tirelessly as a spiritual teacher and peace missionary, setting up yoga centres and ashrams throughout the world.
He was the first to introduce the concept of a yoga vacation and the first to establish yoga teachers' training courses in the West. As a peace activist during the 1970s he flew over war-torn countries of the world in his brightly-coloured two-seater plane dropping flowers and leaflets for peace. Recognised as a pioneering world authority on hatha and raja yoga, he is author of the bestselling The Complete Illustrated Book of Yoga. He passed away in 1993, leaving behind a thriving organisation dedicated to propagating the timeless wisdom of yoga.